Discover your ideal cloud storage plan
Secure cloud storage, ample space, and effortless photo backup await.
Features included in all plans
Advanced Integration
Get the practical desktop widget to effortlessly sync and backup your files and folders.
Auto-Sync & Access Anywhere
With MobiDrive you can sync files automatically to ensure nothing gets left out, then access it from any device, platform, or location.
Security & Sharing
Your files and folders are safely secured in MobiDrive and ready to be shared in a moment's notice either as an attachment or a handy download link.
Access from any device
MobiDrive is always accessible, regardless of devices & platforms. From Web browsers, to Android, iOS, or Windows PC apps, the choice is always yours.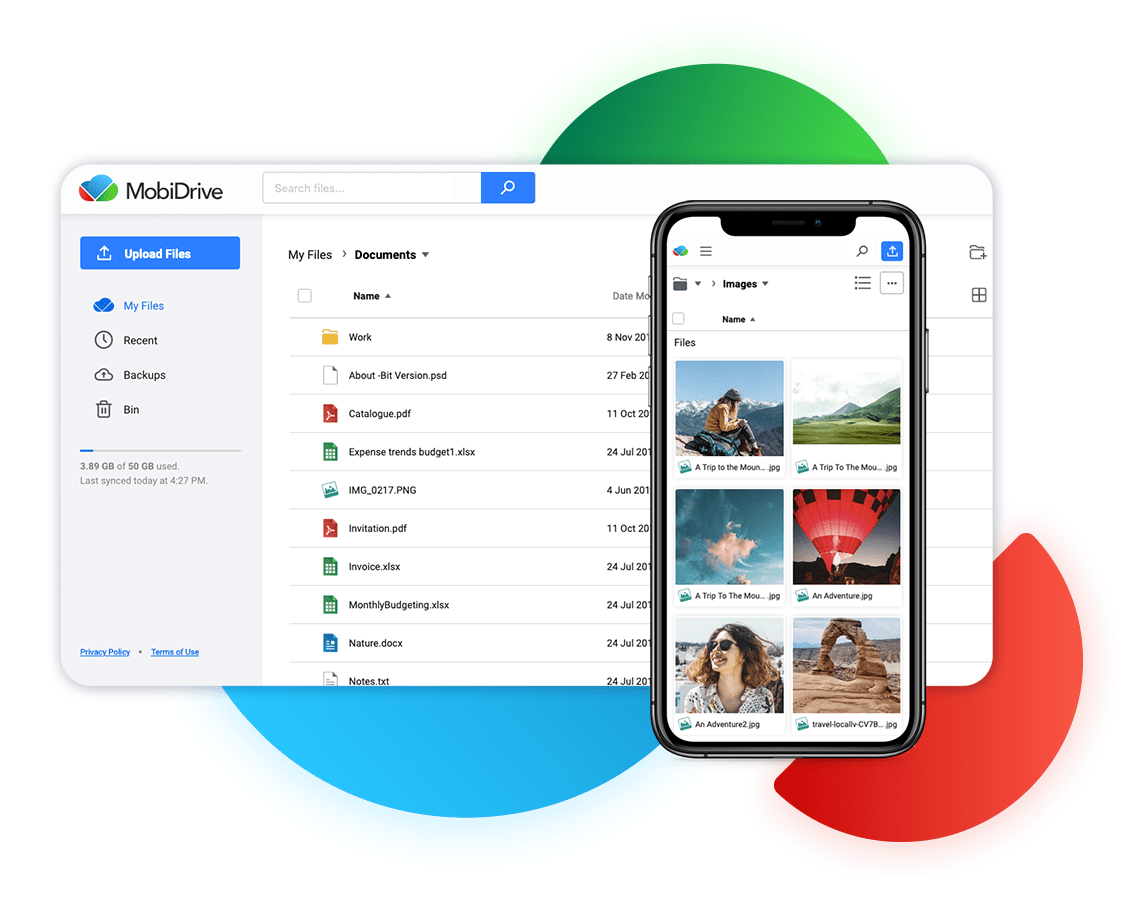 How we compare
20GB

free

2GB

free

*Based on individual Basic plan.

15GB

free

*Based on individual Basic plan.
What our users say
Ryan Smith
Great app Great rates Big Space, and last of all, keeps your files safe! Why not, thanks devs👍 Like finding a diamond in the ruff. 😃 😊 😀
Jonathan Bernatchez
It's so perfect as a sharing app. I'm still amazed every time I use it it works so well 👍
Abraham Gomez Silva
It is very useful to store what you want, I recommend it!!!😉😉
高橋文夫
Very good usability! Great app that can be used for a long time !!
Alexandre Santos
Wow, very good . It's very quick to share the files to the cloud mobiDrive I'm saving my music from the 80's and I can put them all offline for when I don't have the internet to listen I hope they don't steal my files because I don't kadastra with email
Jacques Brusset
Application synchronized with the environment. Good work.
Stan Miloykov
This is an awesome drive storage app and service. Good integration between mobile and desktop use.
Aurora Hristova
Easy to work, equipped with the most important features! It's great!